A Path from the Past into the Future: Taos Pueblo Comprehensive, Community-Based Planning Project
Tribe: Taos Pueblo
Tribal Contact: Shawn Duran
Project Type: Community engagement
Location: Taos Pueblo, NM
UNM Contact:Michaela Shirley
UNM Faculty:Ted Jojola, Laura Harjo 
Students: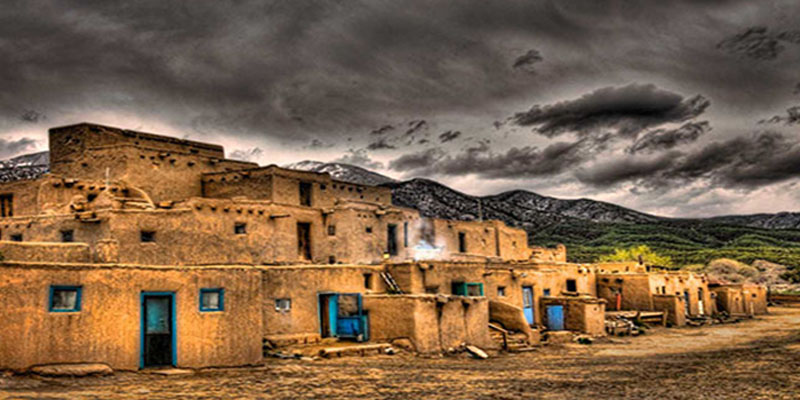 ---
Project Summary:
Taos Pueblo submitted a grant to the New Mexico Indian Affairs Department to get assistance to create an Indigenous Community Based Comprehensive Plan. The tribe received the grant and created a Planning Task Force that was comprised of a member from each Tribal department or program along with members of the tribal leadership. iD+Pi was asked to team up with Architectural Research Consultants, Inc. (ARC) to conduct the community engagement section of the Comprehensive Indigenous Community and Land Use Plan for Taos Pueblo.
Focus groups with the Taos Pueblo community were held on July 29th and 30th and August 15th and 16th and October 25th 2013. iD+Pi analyzed all data that was collected from the focus groups using Atlas.ti  software. iD+Pi co-hosted a community meeting on May 22, 2014. At the May 22nd meeting iD+Pi hosted an information booth, where we relayed information that we gathered from the 13 focus groups that we conducted to Taos Pueblo community members. We created two pamphlets to distribute at this community meeting. The first pamphlet contained analyzed data that we collected from the focus groups based on the planning elements that were in the comprehensive plan.
The second pamphlet contained "Word Clouds". A word cloud is an image composed of words used in a particular text or subject, in which the size of each word indicates its frequency or importance. By using word clouds we were able to define reoccurring ideas and common themes that were generated by the focus groups. The word clouds were created from the raw data that was collected from each of the focus groups. iD+Pi created a vision statement for the Comprehensive plan based on the results of the focus groups.
A second community meeting was held on September 17th, 2014. This meeting was to present the final draft to the community. iD+Pi and ARC worked to submit a final draft of the comprehensive plan to the tribal council by the end of September 2014. The Comprehensive Indigenous Community and Land Use Plan was adopted by tribal council on December 11, 2014.