Red Lake Chapter House Design Guidelines
Tribe: Navajo
Tribal Contact: Red Lake Chapter House
Project Type: Community engagement
Location: Red Lake/Navajo, NM
UNM Contact:Michaela Shirley
UNM Faculty:Ted Jojola
Students:Geraldene Blackgoat and Diane Beall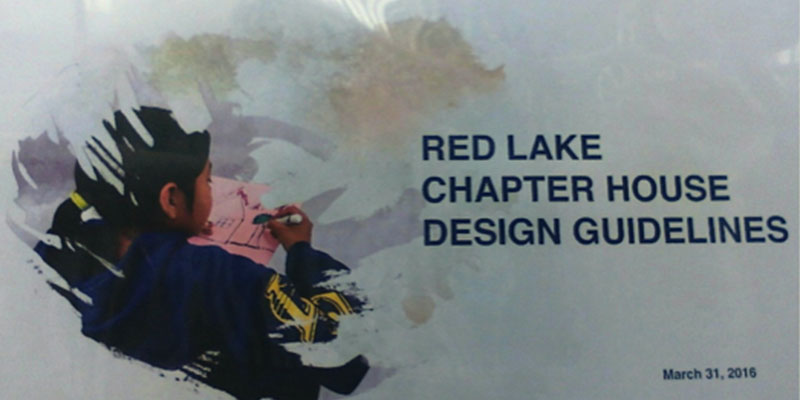 ---
Project Summary:
The outcome of this activity was to assist the Red Lake Chapter in the development of preliminary design guidelines for a new chapter house.  The Indigenous Design and Planning Institute (iD+Pi) held a three community focus groups with the women, elders and general public, and youth on Tuesday, March 8th, 2016 at the Red Lake Chapter House.  The community engagement entailed:
Participants drawing chapter house/community signs to gauge how they wish to see their Chapter represented to visitors;
A facilitated discussion about likes and dislikes of the existing chapter house;
A presentation and discussion of two UNM Landscape Architecture student videos that featured design projects; and,
Prioritizing chapter house ideas using a concentric circle diagram for the new chapter house.