iArchitecture
Tribe: All Tribes
Tribal Contact: Travis Suazo
Project Type: Indigenous Architecture
Location: Indian Pueblo Cultural Center, Albuquerque, NM
UNM Contact:
UNM Faculty:Ted Jojola and Lynn Paxson
Students: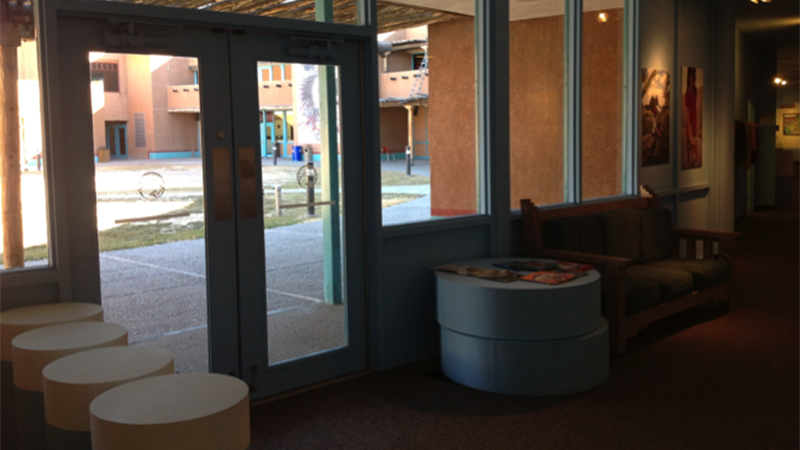 ---
Project Summary:
In spite of a growing number of talented practitioners around the country, Native American architects continue to receive very little attention from the established architecture community. Many people associate Indigenous architecture with past historical structures, such as igloos, teepees, and hogans, which iconographically still play a role in works of today. This exhibit builds on a multi-year initiative begun by Dr. Ted Jojola (Isleta Pueblo), Distinguished Professor and Regents Professor, Dr. Eleni Bastéa, Professor Architectural History at the University of New Mexico's (UNM) School of Architecture and Planning, and Lynn Paxson, Professor of Architecture, Iowa State University.  iArchitecture will differ from many other museum exhibits on Native American life and culture. The iArchitecture exhibit will demonstrate that, although Native American architectural contributions are relatively recent, they are significant and should be recognized as such by the larger architectural community and beyond.
iD+Pi began planning work for this exhibit with the Institute of American Indian Art (IAIA)  in 2013. IAIA students were asked to assist with the creation of the iArchitecture exhibit at the IPCC. A book contract to coincide with the opening of this exhibit has been approved by the UNM Press.  Tentatively, the date of the opening of exhibit is the Spring of 2016.